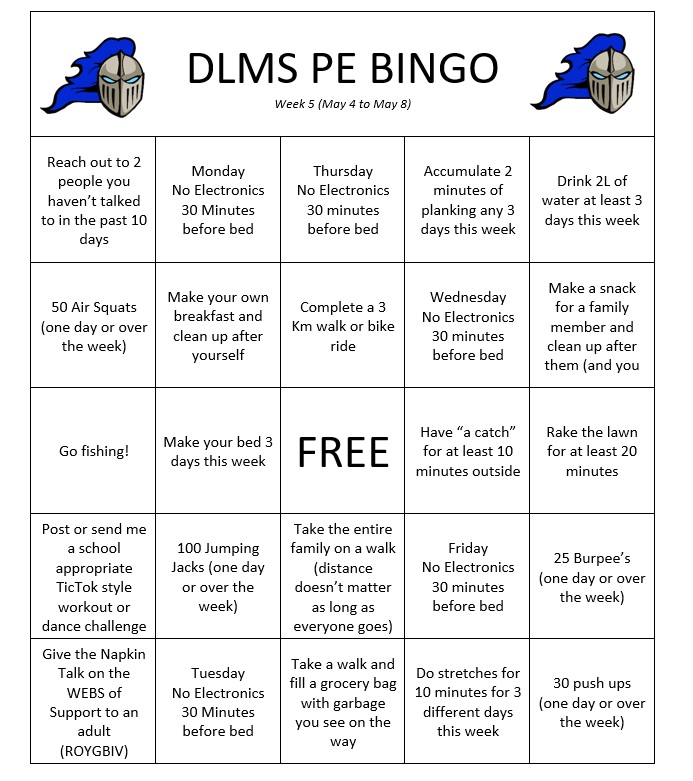 Print or copy this form and over the next 5 days try to complete as many tasks as possible!   At the end of this week send a picture of your PE Bingo results to mike.mccallum@nbed.nb.ca  
Due to the success of the PE Bingo, and increasing numbers of participation we have decided to extend the challenge for the month of May.  At the end of this month we will have our grand prize draw.  You will be given a ballot for each week you participate!
 GOOD LUCK AND HAVE FUN!